Shop Religious Vestments and Apparel Online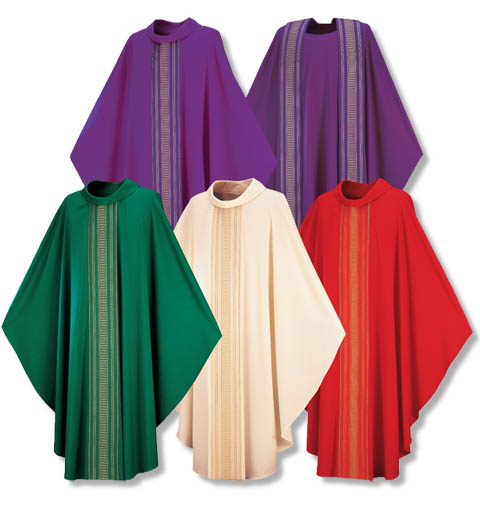 Christian apparel is both beautiful and symbolic of special religious ceremonies. T.H. Stemper Co. carries faith-based apparel, including everyday church wear, special occasion priest vestments and everything in between. The inventory of our religious clothing store includes:
Priest Vestments in Every Color
Whether you're searching for vestments for priests, priest robes or clergy shirts, we've got you covered – literally. Our church apparel store carries vestments clothing in every liturgical color for many denominations – Catholic vestments, Anglican vestments, Orthodox vestments, Methodist vestments and Lutheran vestments. For customized chasuble designs, try our "Build Your Own Chasuble" service.
Clergy Shirts and Collars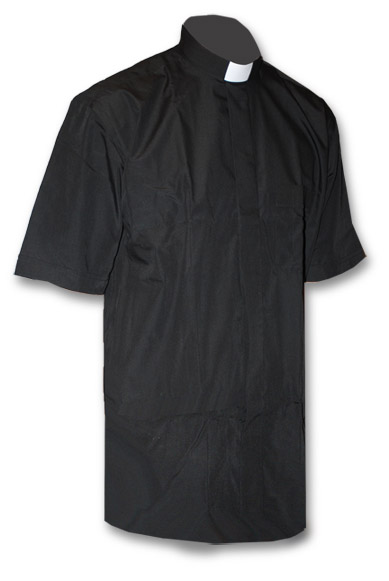 Clergy shirts are a staple item of your parish's priest vestments. We understand the need to present yourself well to your congregation. T.H. Stempers offers polyester and cotton clergy shirts available in a variety of colors and styles, each with a high caliber of polish and refinement. We partner with top religious vestment manufacturers like Roomey Toomey and Torino. Find clergy shirts designed to last from our religious apparel store.
Religious Store in Milwaukee
Priests, pastors, deacons and active parish members find religious apparel at T.H. Stemper Co. Our church apparel store carries clothing and accessories to suit your specific needs or religious occasion. Wrap God's love around you with our tributary religious wear and accessories.
Shop our extensive variety of religious apparel and vestments or shop our full line of church supplies or religious gifts.