Subcategories
Shop Liturgical Albs and Vestments for Sale Online
Liturgical albs are a necessity. Our priest vestments, deacon vestments and liturgical vestments are crafted with the highest quality materials and designed with your comfort in mind. Our selection of priest albs and deacon albs are available in a wide variety of styles, sizes and materials to suit every liturgical and Eucharistic vestment need. At T. H. Stemper Co., we pride ourselves on bringing you the best liturgical vestments from lead manufacturers including Solivari and Beau Veste. Choose T. H. Stemper Co. for the highest quality church supplies at the best value.
T.H. Stemper Co. is also a leading supplier of quality clergy apparel including: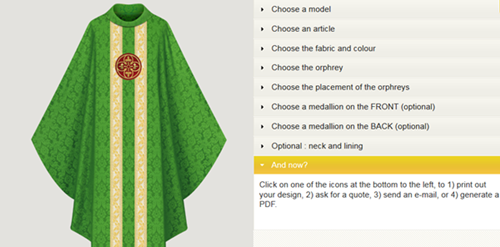 Buy liturgical priest, deacon, and Eucharistic vestments or shop our complete selection of church supplies and religious gifts.