Church Supplies and Religious Gifts from T. H. Stemper Company
T.H. Stemper Company strives to be your complete online resource for religious gifts, church supplies, inspirational art and much more. We are starting our online church supply store with over 500 first communion supplies, gifts and accessories. This includes prayer books, bibles, religious jewelry, patron saint medals, church candles, first communion dolls, religious keepsakes, rosaries, first communion veils, ties and many other first communion supplies.
Stempers is a resource for individuals and religious organizations across the United States. We help people celebrate all religious and spiritual occasions from the celebration of the mass to the individual sacraments and holidays. Our religious gift line includes specific items for baptism, christenings, first reconciliation, first communion, confirmation, ordination, and weddings along with complete seasonal items for Christmas and Easter.

Established nearly a century ago, we are among the leaders in providing quality religious products and church supplies, such as church candles, choir robes, pulpit robes, clergy shirts, religious vestments, deacon stoles, church furniture and sanctuary appointments. Some of our top sellers include communion chalices, candelabras, cruet sets, tabernacles, communion supplies, church statues, rosaries and crucifixes.
Stempers is all about superior customer service. In addition to our vast church supplies and religious product line, we also offer specialty services like church statue restoration, metalware refinishing and chalice replating done by the same craftsmen who design and manufacture these special religious products. We have one of the few church supply consignment centers in the country which truly recycles religious products and church supplies back into the use for which they were intended.
"We are so confident in our knowledge, experience and product breadth that we can comfortably say: We offer everything a church or person would need to celebrate a religious occasion. In the unlikely event we don't have what you're looking for, then we will know where to get it. And if we can't find it, chances are, it probably doesn't exist. That's what 108 years and three generations of experience has done for thousands of our loyal customers."
-Peter, Dan, Joe, John & Jim Stemper, brothers, owners and grandsons of our founder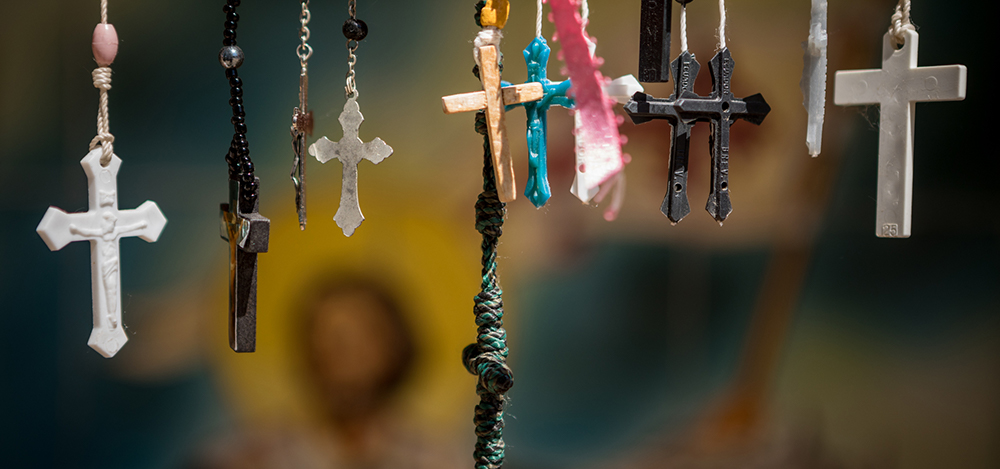 Catholic/Christian Religious Gifts & Church Supplies
Our church supply store has evolved over the years to its current state, which features approximately 10,000 square feet of display area and holds the largest selection of religious gifts, church furnishings and clerical apparel. In addition to the display area, our single location has our offices, shipping and receiving departments, and warehousing totaling nearly 40,000 square feet.
Shop Gifts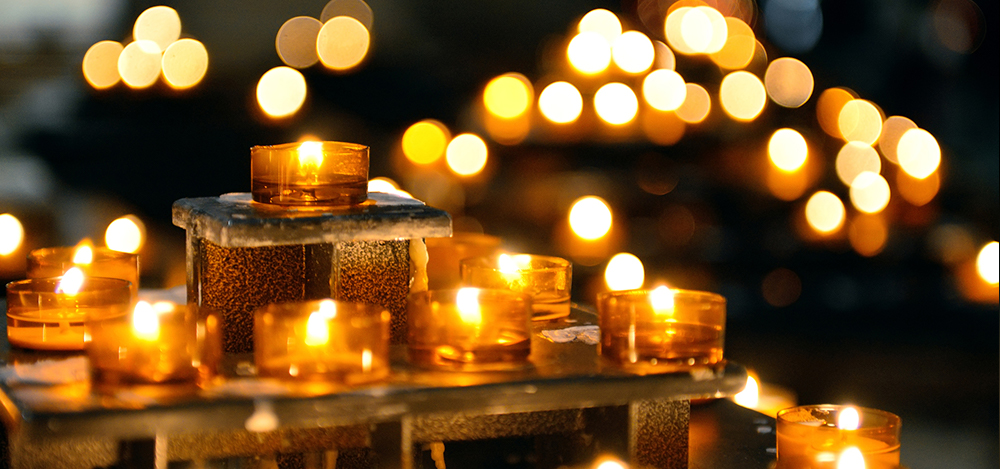 Church Supplies & Religious Goods
A large section of our church supply showroom is dedicated to clerical apparel. We display over 200 chasubles, 300 stoles, clergy shirts in every size, albs from four different manufacturers, cassocks from R.J. Toomey, and pulpit robes from Murphy Cap & Gown. The latest in church or chapel furnishings are on display for immediate delivery. These include sanctuary appointments like processional crosses, candlesticks, unfinished pulpits, lecterns, tables, along with sacred vessels and communion ware in glass and metal.
Shop Vestments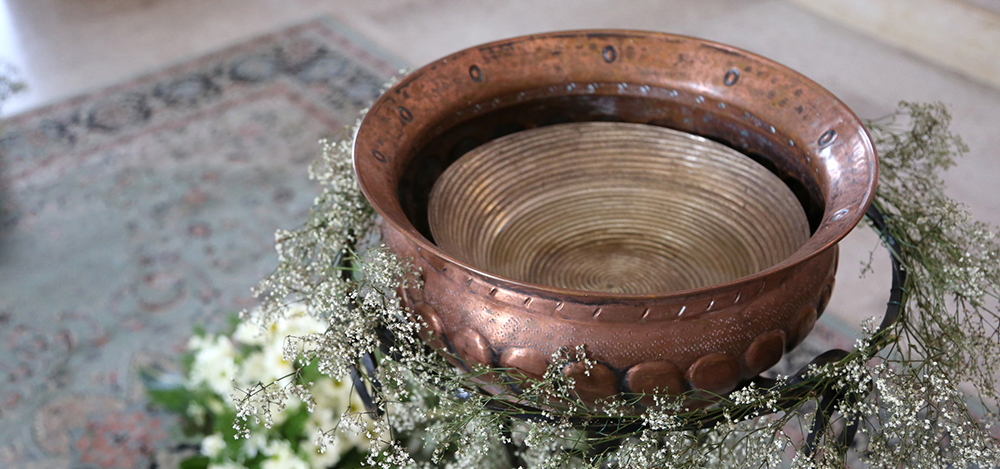 Religious Gifts & Articles
The front of our church supply store has religious gifts for all occasions and changes with each season. Year round we feature beautiful first communion gifts, baptisms gifts, confirmation gifts, wedding gifts and any other special occasion which requires the perfect religious gift. Christmas season brings nativity sets, ornaments and religious cards from many different sources, followed by Easter and First Communion. One half of our heritage is Irish. We have dedicated a section of our store to all Irish gifts and imports, featuring jewelry, glassware, pottery and more.
Shop All Seasonal
Stempers Claim to Fame
Many long-time customers say: "If Stemper's doesn't have it, they will get it for us, or it does not exist." We pride ourselves in the high level of knowledge we have about the religious goods and church supplies we sell and will go out of our way to make sure we have them in stock for you.