Shop Confirmation Gifts Online
Find the perfect confirmation gifts to commemorate the Christian worshipper in your life on this special occasion. T.H. Stemper has an impressive selection of religious jewelry, frames, plaques, crosses, keepsake boxes and prayer boxes.
Confirmation Names from Saints and Blessed Persons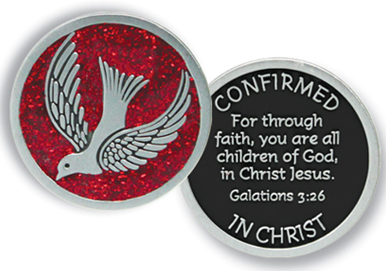 A confirmation name is meant to form a connection with a Saint or Blessed Person. This saint will act as a guide on your spiritual journey. Your confirmation name does NOT have to match your legal or baptismal name. Clarify with your confirmation guide if your church has any limitations on names. In most cases, you are free to select any name as long as they are a consecrated Saint or Blessed Person on the path of canonization.
There are several ways to select a saint. You may choose a patron who:
sets an example for your faith journey
reflects your values or interests
represents your future occupation
shares a name with a friend or family member
The reasons for selecting your confirmation name are yours alone. Catholics may use their confirmation name as a second middle name on official documentation or only in church settings. You decide what is right for expressing your faith.
Inspirational Gifts for Every Sacrament
We have gifts for every important event in Christian life, like:
In addition, we carry inspirational gifts for Lent and Easter season as well as Advent and Christmas.
Shop confirmation gifts or view our selection of other religious gifts online.