Subcategories
Shop Seasonal Church Products
Celebrate Liturgical Feast Days with the Right Supplies
Seasonal church supplies are designed for special religious occasions, including Advent, Christmas, Ash Wednesday, Lent, Good Friday, Easter, Lent, Palm Sunday and numerous others. These momentous occasions are treated with utmost glory and exaltation in the church community, so make sure your worship space is ready! Enhance the message of God within the parish by using seasonal church accessories.
T. H. Stemper Co. understands the importance of these special embellishments, which is reflected in our extensive selection of seasonal church products including Advent candles and banners, palm fronds and ash vessels, holiday incense, paschal candles and so much more. Bring beauty and worship together with our seasonal religious accessories.
Holy Days of the Liturgical Year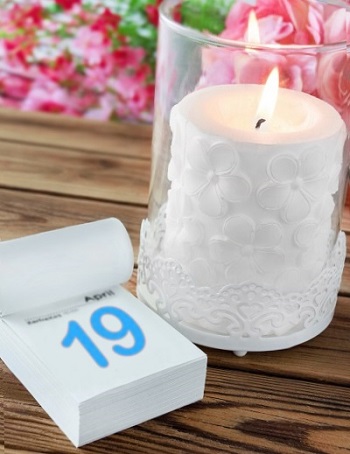 T.H. Stemper carries supplies for all major events of the liturgical year:
Epiphany
Holy Week (Palm Sunday through Holy Saturday)
Paschal Triduum (Maundy Thursday, Good Friday, and Holy Saturday)
Pentecost
We have altar linens and banners in different colors for each liturgical season. We also have materials for Mass on holy days of obligation:
Immaculate Conception of the Blessed Virgin Mary
Ascension of the Lord
Assumption of the Blessed Virgin Mary
All Saints Day
Look up our patron Saint and Blessed Person goods, including pendants and medals, if you want to honor a specific feast day from the calendar of saints.
Church Nativities for Christmas

Don't forget to decorate your outdoor spaces! T.H. Stemper has life-size and half-size nativity figures made from fiberglass resin. The finished figures are treated with exterior paint to withstand the elements. Sets include:
The Holy Family of Jesus, Mary, and Joseph
The Three Wise Men of Caspar, Balthasar, and Melchior
Angel(s)
Shepherd(s)
Animals
Order yours today!
Shop all our seasonal church products or browse our church supplies.