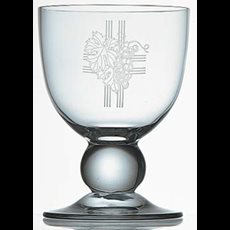 Shop Glass Communion Chalices Online
Show off the Body and the Blood in glass communion ware. Crystal chalices from T. H. Stemper include etched designs like grapes, leaves, and crosses.
We have communion sets suitable for any budget and size. Communion ware may include:
Chalice – a cup for holding wine
Paten – a plate for holding bread
Ciborium – a covered cup for holding the Eucharist
More Materials for Communion Chalices
Additional chalice materials you can choose from at T.H. Stemper:
Along with supplying new chalices, we also restore antique chalices in need of dent repair, replating, and general cleanup.