Custom Religious Goods
Religious Statuary Restoration, Repairs and Customization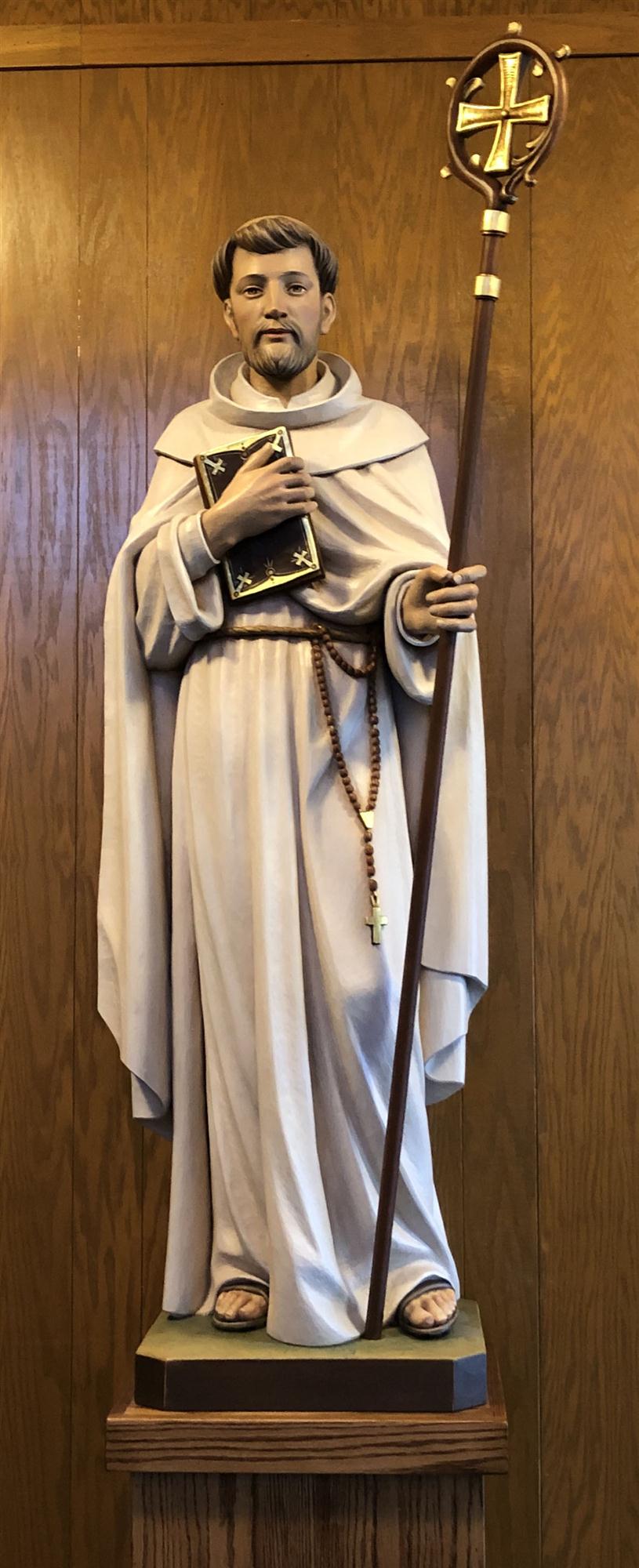 T. H. Stemper Church Supplies Co. works with artists and craftsmen from all over the United States and around the world to create, recreate, duplicate, enhance or repair anything you can think up. We can help you bring your church furniture concepts to life executed in wood, marble, stone, acrylic or metal. We work with sculptors around the globe who can create religious statuary in wood, marble, bronze, plaster or fiberglass all of which can then be hand stained or painted to your specifications.
Stemper Church Supplies also works with manufacturers of custom stained glass, metal embossing, church lighting solutions, church paintings, large framed art, cast bronze plaques, silk screening, marble engraving, metal engraving and repair, refinishing and plating of metal ware along with custom cases to safely store your metal ware.
From choir robes to altar cloths, from simple linens to large hanging banners and tapestries, there is not much T. H. Stemper Co. doesn't do. In the very rare case we don't do something you want done, we most likely know someone or someplace that does. Don't hesitate to ask us about any unique, custom creation you've imagined.
Pictured on the left is a custom wood carved statue created in 2019 for St. Bernard Church in Middleton, WI. For this, or other custom statues, please contact us.
View Our Custom Works Request Custom Works