Church Supplies and Religious Goods since 1911
Family Owned Church Supply Store - Three Generations and Counting!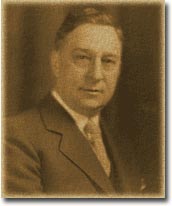 That, in a nutshell, is the story of the Stemper family's involvement with Wisconsin's and one of the nation's leading firms in the church goods and religious gifts industry. It's also a story of a commitment to excellence that has been, and will continue to be, a key ingredient in the company's success.
It began in 1911 when Thomas H. Stemper, a teacher and organist with no background in the church goods business, purchased the bankrupt European Statuary & Art Company (ES&A) at the present Potter Avenue site on Milwaukee's southeast side from Simon Rosenblatt, who had founded the business in 1894. As implied in the name, the company's primary business was the manufacturing of plaster statuary and altars. T.H. Stemper returned the business to economic health, relying upon the design skills of European craftsmen, supplemented by the production skills of a domestic workforce. In 1913, T.H. purchased another bankrupt business – H.E. Schwartz Co., a religious goods store. He renamed it Milwaukee Church Supply Co., and relocated it to a building adjacent to ES&A. Again, he applied his management skills to turning around this previously failing business.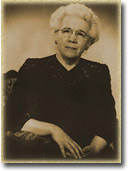 In 1946, he incorporated the two businesses under the current T.H. Stemper Company, Inc. name. As the business evolved and customer expectations changed, so did the company's focus. Religious goods became the company's dominant activity. The result is that, today, Our Store has a huge in-stock inventory, and we are authorized representatives of some of the world's leading religious goods manufacturers.
We are proud of the fact that we have earned a national reputation in the religious goods field. But we are more than that. In response to market needs, new divisions have been added over the years. They include Restoration Services and the Consignment Center.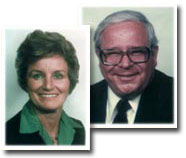 T.H. Stemper demonstrated early in his business career the need to be willing to change – a valuable trait he passed on to those who would succeed him. His immediate successors were sons Eugene and Daniel J., who had joined the company after graduation from Marquette University. In 1968, Daniel J. assumed ownership of the company, and guided it successfully through a series of changes in the marketplace influenced primarily by a period of transition in various Christian denominations.
Today, the Stemper company is in the capable hands of six sons of Daniel J., along with their mother, Jean. Daniel G. Stemper is the President. Peter is Vice President. Also playing key roles in the company's day-to-day operations are brothers John, Joseph, and James Stemper.
This third generation of Stempers shares the same vision and dedication to excellence that T.H. Stemper brought with him in 1911. We welcome and enjoy the opportunity to share their knowledge and expertise with our growing customer base. We've recently bought a similar store in La Crosse. Learn more about our church supply business from TMJ4.
T.H. Stemper Co. looks forward to serving you with quality church supplies!