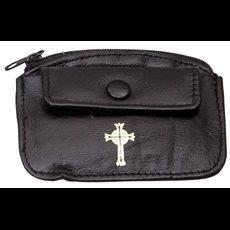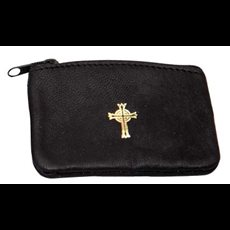 Shop Rosary Cases Online
Rosary cases are a wonderful way to carry and protect your rosary wherever you go. T. H. Stemper appreciates the fragility and sacredness of the rosary, which is why we offer a variety of bedazzled and modest rosary cases for men and women. Our metal mesh rosary case is designed with a reflective gold exterior and convenient zipper for reliable and stylish protection of your rosary. Our black leather rosary cases are emblazoned with a gold-toned cross design and outfitted with an easy-to-grip zipper. Select styles of the black leather rosary case include a pocket to serve as a convenient prayer card holder. Carry your rosary anywhere without risk of damage with T. H. Stemper's line of plain or decorative rosary cases. We always deliver the best value on all religious gifts and church supplies.
Shop Rosary Cases below or shop our full line of inspirational religious gifts.