Shop New and Used Church Supplies for Sale Online
T.H. Stemper Co. is a one-stop religious store in Milwaukee. We offer a great variety of new and used church supplies for sale, including religious gifts, bibles, candles and religious apparel. We carry the most sought-after church goods from reputable manufacturers. Our huge selection allows us to offer high-quality religious goods at better prices than our competitors. Whatever you're on the hunt for - we have it, we'll find it, or it doesn't exist.
Discover Church Good Consignment
Church consolidations, closings and remodels can put high-quality church supplies out of use. T.H. Stemper Co. helps repurpose previously-owned Christian church supplies including:
Whether new church supplies are out of your price range, or you need a furniture style no longer being manufactured, we have what you need.
Buy Sanctuary Appointments
Religious celebrations require sanctuary essentials, such as:
The right sanctuary appointment deepens your congregation's religious experience. If you don't find the Christian church supplies you're looking for, let us know – we'll find it for you.
Religious Apparel and Vestments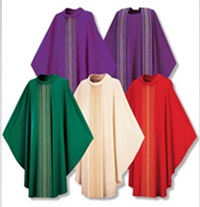 Religious ceremonies call for special church apparel. Beautiful religious wear adds to the occasion of weddings and Easter celebrations. Whether you want the exceptional quality of Solivari Albs or Roomey Toomey clergy shirts, we have you covered. Our wide variety of church wear includes:
Whether you're a priest, pastor, deacon or active parish member, we have the religious clothes and accessories for you. If you're looking for a custom chasuble, try our "Build Your Own Chasuble" service.
Shop Bibles and Liturgical Books Online
Religious books are a fundamental element of individual and church worship. T.H. Stemper Co. houses an abundance of religious books for every application, from church leaders to individual worship and everything in between. Our selection of liturgical books includes:
Bring the word of the Lord into your home or congregation with religious publications from T.H. Stemper.
Catholic Store in Milwaukee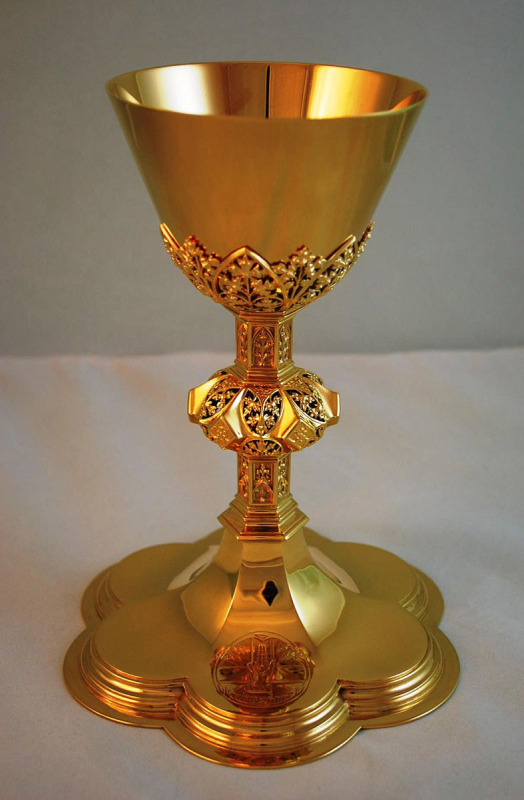 T.H. Stemper Co. is confident we have everything you need when it comes to buying church supplies. Whether you're looking for disposable communion cups, stearine candles, church chalices or religious statue restoration, we're here to help. We've been crafting our skill in finding religious treasures since 1911. When another religious store says your request is impossible, reach out to the specialists at T.H. Stemper Co.