Christening Presents for New Christian Parents and Children
The birth and baptism of a child is one of the greatest Christian celebrations. Show your support for the new parents with baby dedication gifts or other traditional christening gifts. T. H. Stemper carries a wide variety of inspirational Christian gifts for baptisms, christenings and dedications.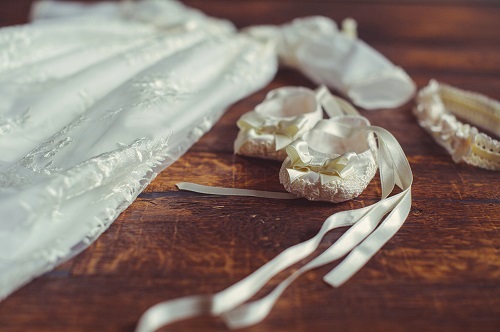 Christian baptism gifts include:
Prayer crosses
Night lights
Picture frames
First tooth and first curl sets
Banks
Music boxes
Water globes
Christening Gift Ideas for Godparents
If you've been selected as a godparent, it is your duty to help raise the child in a life of faith. Start your godchild on the right path with their very first prayer cross or keepsake rosary. We have plenty of traditional gift options.
Parents usually give a small gift to their chosen godparents to express their thanks. T.H. Stemper has godmother and godfather photo frames, pins, and cards made just for this occasion.
Noah's Ark Nursery Gifts
Many of our baptismal gifts are inspired by Noah's Ark. Your little one will love learning to count two by two with animals! These picture frames, bookends, music boxes, and wall hooks are perfect for decorating a nursery.
Christian Gifts for All Life Occasions
Make sure you plan ahead for every religious occasion in your child's life. For older children and teens, we have gifts for First Communion and Confirmation. Items include commemorative keepsakes, prayer books, and kits. Shop online to get the best deals on Christian gifts for children today.