Church Supplies for the Midwest
T.H. Stemper has recently acquired Noelke Church Goods, located in La Crosse, Wisconsin. Formerly known as the Carl B. Noelke Company, the store has been in business since 1883, primarily serving the Midwest.
Started by the aforementioned Carl, the company was passed through the Noelke family to Carl, Jr., and then his own son Bernard "Ned" and ending with his son Ed. They all based the company on traditional service, going the extra mile, and taking care of all customers.
The store started with a great location – directly across the street from the Catholic Diocese of La Crosse. They are still located on La Crosse's Main Street today, across from the Cathedral.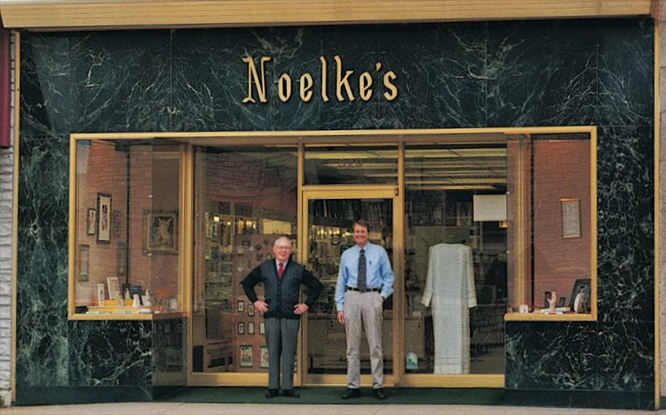 Noelke Church Goods supplies include:
Inspirational Christian Gifts
Books and Bibles
Hosts and Wine
Banners
Tapestries
Candles
Rosaries
Crucifix and Crosses
Medals
Chains
Holy Cards
Bulletins, Envelopes
Statuary
Sanctuary Furnishings
Church Furniture
Clergy Apparel
Chasubles
Linens and Altar Cloths
Statues and Signs
Seasonal Items
Since 1883
Serving Those Who Serve God
These are the words we live by and do business by at the Carl B. Noelke Company. Our church customers have dedicated their lives to serving others. We dedicate our business to you.
From Bibles to baptismal fonts, Noelke's has a significant inventory to choose from and extraordinary personal service to rely upon.
Contact Noelke

529 Main Street
La Crosse, WI 54601

608-782-8544
(Toll Free: 1-800-433-9162)

Mon - Fri: 10a - 5p
Sat: 10a - 1p
Sun: Closed