2021 Annual Liturgical Publications and Calendars Online
Updated Workbooks and Resources for Proclaimers of the Word
Those who have the privilege of proclaiming the Gospel at Christian Mass need to be skilled in accurate reading and pronunciation, putting appropriate emphasis on words and phrases to appropriately spread God's Good News. A deep understanding and focus is required to reach attendees, and often a cold reading of the Gospel isn't enough to get its message across. Order your 2021 liturgical publications from T.H. Stemper to start preparing to deliver the Word.
Lectors, teachers, and students alike benefit from liturgical training books and resources sold by T.H. Stemper. These immersive texts delve deep into the meanings of Biblical passages, psalms, and responses to more fully engage readers and listeners – helping everyone integrate the Gospel into their everyday lives as well as during mass.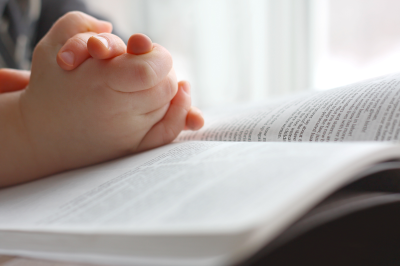 Our annual liturgical books are ideal for:
Adult, teen, and kids Scripture study
Catechumens and celebrants
T.H. Stemper sells a wide range of religious literature – browse our selection today!
New Bible Study Aids for Teens and Children
T.H. Stemper provides a wealth of resources for Catholic Schools and religious educators to provide students with historical backgrounds and helpful reference materials to help guide their bible study. Our selection of liturgical guides aid in informing children of the traditions of Roman Catholic prayer by giving them a sturdy base on which to build their worship.
Books for Theological Instructors and CCD Sunday School Teachers
Guiding students through catechism is made easier with supporting biblical texts like those offered by T.H. Stemper. Weekly gospel reflections, commentary, and historical backgrounds make applying the lessons of the Gospel reading fun and educational.
Spanish-Language Liturgical Books
Tienemos libros liturgicos en espanol. Compra ahora!
To better serve parishioners for whom Spanish is their primary language, we sell Spanish-language versions of the quality resources for liturgical study and guidance through Scripture readings. Attendees of the sui iuris Latin Church will benefit from the same essential source material and biblical study guide features in Spanish Language annual scripture study books from T.H. Stemper.
Shop online for all your 2021 liturgical books or stop by and visit our Milwaukee church goods store. We have all the supplies you need for hosting Christian celebrations, from baptismal gifts to new church pews!
And as always, free shipping on orders for Annuals over $50.00. Use code
ANNUALS

when checking out.